Google Ads are aimed at every user who uses it to look for businesses, information, or online services. It has the ability to attract tremendous traffic – that is, a significant number of individuals who desire exactly what you provide or sell. This Ads help you advance your business goals to generate sales through the world's biggest and most popular search engine.
Previously  known as AdWords, is a marketing service developed by Google. It enables marketers, such as you, to display 'sponsored links' in its search results and Maps. Sponsored links are the clickable advertisements that appear when you look for information on it.
The first step in getting started with Google Ads is to determine which of these three objectives you wish to achieve:-
1.Increase the number of targeted visits to your shop.
2.Increase the number of calls to your store.
3.Direct Visitors to your company's landing webpage.
But how might Google assist you achieve your business objectives? The fact is that no two marketing campaigns are exactly same. You should also be aware of the five different sorts of advertisements.
So know we will see in few points, how can google ads help you advance your business goals?
1. Search Ads Campaign.
Your advertisements will appear on its Google Maps, Search, and many of other Search engine partners, including Online Stores and YouTube.When consumers search for particular phrases related to the topic for your ad campaign on one of these websites, they will see the ad.
2.Shopping Ads Campaigns.
Google Shopping campaigns utilize your online store's product data – rather than a specific user's keyword – to quickly identify where and how to present your advertisement within Shopping Ads.
3.Display Campaigns
Display campaign can put visual adverts next to one of your target audience. The adverts show in front of those who use Display Network goods such as YouTube and Gmail.
4.App Campaigns
Your ad will be featured on the YouTube, Display Ads , Play Store,Explore, Search, Search partners, and many other publishers who display app advertisements via an App Campaign and advance your business goals.
5. Video Campaings
Your brand will be promoted via a video ad on YouTube and other Google Display Network sites.No matter what type of advertising campaign you choose, it will almost certainly contain more than one ad group. However, each ad group may represent a distinct product that you wish to advertise to the same highly focused demographic. Each of this ad groups can have its own keyword list.
To Achieve your business objectives we can see how can google ads help you advance your business goals?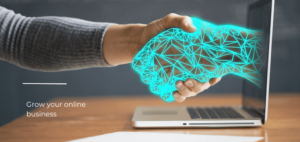 Here are some ideas you can do to improve the effectiveness of Google Here are some ideas you can do to improve the effectiveness of it Ads.
1. Please choose the correct keyword: When using Google advertisements, keep in mind that your campaign will display to the consumer when they search for the terms you've selected. Direct and over-the-phone sales can be increased by using the proper keywords. You choose keywords that are related to your business concept and mention the purpose of your product.
2.Be specific and impactful with the terms you choose when using Google advertisements.: Remember that you are charged for every click on your advertisement, irrespective of the user's response. To boost sales of your products and services, use Google Ads offerings that are targeted and to the point.
3.Organize all ad groups as well as campaigns: Creating campaigns and groups inside Google Ads can assist your company in swiftly calculating Ads to promote your business goals. Google ad search lets you target the right audience to help you make sense of the things you're trying to advertise, the people you're trying to reach, and the desired behaviour you're trying to encourage.
4.Use landing pages to achieve your financial objectives: You may choose the landing page for people who click on your adverts and this will help you to advance your business goal.
Here are some of the benefits of Google Ads?
1.Google Ads allows you to target your ads to the people you want to show your ad to and exclude those you don't. You may also use various targeting tactics to reach out to potential clients just when they are looking for your products or services.
2.You may target multiple ad layouts and features to your own company objectives.
3.You may target your ad with relevant keywords and alter it whenever you want.
4.You may opt to show your advertisements at specific times of day, as well as pick an area and language, to ensure that your money is spent wisely in Google Ads.
How can google ads help you advance your business goals? We will discuss some of the question.
How can Google Ads help small firms in growing and expanding?
It is internet advertising tool that allows you to target almost everyone who searches online with Google, namely humans. This will offer you the best chance of reaching a broad audience.
What is the significance of google Ads for businesses?
Companies may use this advertising to target customers who are seeking for specific information. It enables businesses to constantly improve their website search engine so that it only sends people who want to buy a product or service from them.
Conclusion:-
Without a question, employing Google Ads to grow your business is a great technique.
That may deliver important information, enhance lead and conversion rates, and beat your most tough competitors.
However, keep in mind that you will only obtain these benefits if you fully understand your company's goals and how Google Ads may help you achieve them.
However, the majority of entrepreneurs are too busy to study, implement, and manage this sponsored search approach.
Contact digimac media for to get your Google Ads started Now to boost your business !!